Carbon County Commissioners, Clerk and Election Administrator Intentionally Keep Public Information from the Public
Montana and Federal law states all election records are required to be retained for at least 22 months. Counties like Carbon use computer equipment to tabulate our votes but do not consider video or electronic records from those tabulation computers as "records" that must be lawfully kept. Also, counties can keep records for as long as they like as long as they keep them at least 22 months. Carbon County makes it a priority to not save electronic records and to dispose of all records immediately at 22 months; sometimes sooner.
A formal request was made this May, for 2020 election machine access logs. County Clerk Christine Stovall said she did not have records for 2020. Maybe logs do not meet her definition of "election records." It seems fishy to me that they refuse to keep electronic records and basic math reveals that at least some 2020 records should still be available (22 months ago would leave July 2020 records within the window). Maybe that is why no one in the Clerk's office wants to hand count. Yet, we are to just simply "trust" them that our elections are safe and secure. Without digital records how can we audit our voting equipment?
In August of 2021, a citizen asked former Carbon County Election Administrator Macque Bohleen to make a forensic image of the hard drives from the 2020 Primary and General Election, in order to preserve digital ballot images automatically created by the DS200 tabulation machines used to count our votes. Bohleen indicated that she did not know how to make the backups and then said that it was not allowed. Nowhere in Montana Statute does it disqualify digital records from being saved.
When a new election was administered, Bohleen allowed the ES&S technician to overwrite the previous election data, in effect erasing it, instead of copying it first in order to preserve it. The Election Administrator and County Clerk feel the law only applies to paper ballots. Let's try not to think about the value of the digital records they continue to destroy.
I attended the March 24th Carbon County Commissioners meeting where all three commissioners refused to consider counting ballots by hand despite citizen concerns about the vulnerabilities inherent in the DS200 tabulation machines used to count our votes.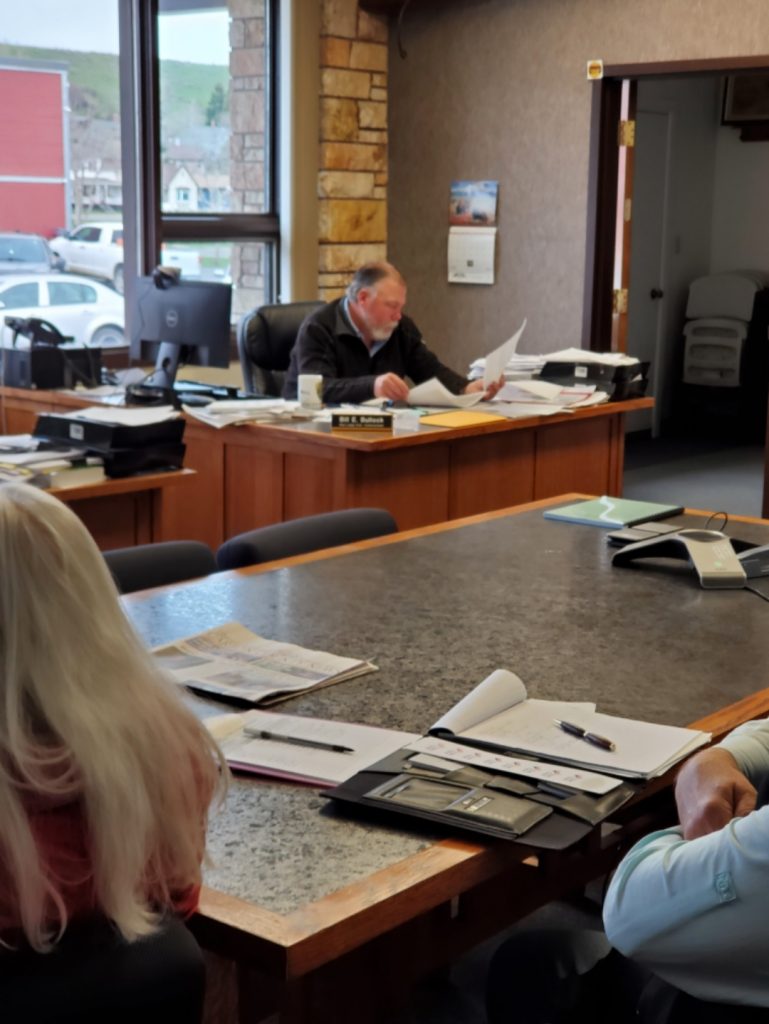 Another citizen asked the commissioners if they would be willing to keep election records, both digital and paper for a total of at least 44-48 months. Commissioners Blain and Miller said yes. Commissioner Bullock would not agree to it—Why not?  Let's see if the commissioners really do vote to save the data longer. At one point, Commissioner Bullock said he had information on the work done to voting equipment by ES&S, but when a resident asked for the information, Commissioner Bullock responded, "Look it up yourself. I'm not sharing anything with you."
Is it acceptable that Commissioner Bullock keeps public information inaccessible and for him to lash out at the concerns of county residents?  Is it acceptable that neither Commissioners Blaine or Miller said anything to Commissioner Bullock about his unacceptable behavior? It sure isn't and we should hold them accountable!